Here are some of the most successful examples of web sites built on the CoverYourASP code - code that you can download too!

If you have used my code to build your web site, and wish to have your site included in this list, let me know.

RockLyrix: The 100% ROCK lyrics site! - Song lyrics of all rock bands: hard, metal, heavymetal, rock 'n' roll, classic rock,modern, alternative, country... Huge A-Z archive of all your favourite rock artists/bands/albums with photos, covers and much more.
Riad MERMOUL

Bas de Baar's new site is all about making project management easy.

In his own words: "I didn't know sh** about ASP. With the help of CoverYourASP I put this site up in a couple of evenings! This site provides you with all the code you need. I like it."

Thanks Bas!

"I have finally overhauled my companies site from FP (boo,hiss!) to pure JScript ASP. It may interest you to know that the page "engine" is OOP, as based on your article about Object Oriented approaches to JScript." Conan Theobald

This is a cool site - I especially like the very nice way each page can be emailed, printed or bookmarked.

South Pacific Net is a global service based in New Zealand.

They supply computers and servers built to specification, dialup and ISDN Internet access, virtual hosting and webdesign.

All their prices and services are competitive and come with full backup and support.

"TeleMagicSales.com is the internet presence of GS Enterprises, a TeleMagic reseller.

Telemagic is a full featured CRM and sales automation solution for all sizes of businesses. The purpose of our site is to introduce people to GS Enterprises and the products and services we offer.

When I was preparing to design this site, I decided to build it on the CoverYourASP framework. I found the structure easy to work with and found some of the code to be very useful, especially the database related code."

True North Music is a store in Orillia, Ontario, Canada that sells a variety of musical instruments - focusing on guitars.

They are an authorized dealer of Yamaha guitars and the only authorized Ontario dealer of Paul Reed Smith guitars north of Toronto.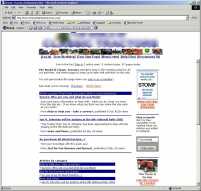 Anonymous web site
A little further behind, but being developed live on the internet!
Chugga, chugga, bang, bang!
Anonymous web site
A very cool site, but not in English...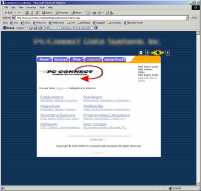 Anonymous web site
Haven't heard from these guys yet, but I'm hoping to show this soon...
Anonymous web site
Still under development, but looking very promising!
<private joke>
I may use this site myself one day...
</private joke>